Wire & Spiral Bound Reports and documents
Normally zero VAT - click for more info.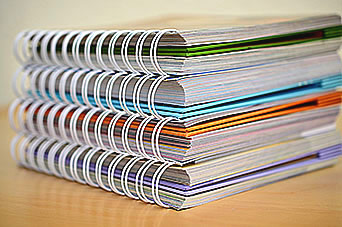 Please use the Quotation Form
Clear Acetate covers are also available at extra cost.
Pages will be printed 'fit to page' if they are not correctly sized.
Please allow a left-hand magin of at least 10mm to leave enough space for wire binding.
Print4biz - Custom document printing and spiral binding. Free file check, free data sheets and templates. printers, printing, booklets, documents, reports, wiro, spiral, comb binding, perfect binding, saddle stitching.